Derrick Coleman's Super Bowl Commercial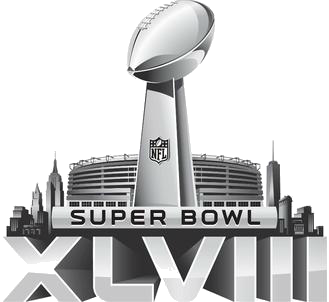 Last night, I participated in a popular American tradition by watching the Super Bowl game. You can read recaps on The New York Times, ESPN, and other sources.
The game itself ended up being a blowout. It was boring to someone like me who doesn't actively support either the Denver Broncos or the Seattle Seahawks. I also don't watch halftime shows, so that didn't increase my excitement of the game.
The commercials were also a bit of a disappointment, at least compared to the ones in last year's Super Bowl. But one of them did catch my eye. No, it was not a Tim Tebow commercial, even though he was arguably the more impressive Denver Broncos-affiliated quarterback last night.
It was the Duracell batteries commercial, featuring the deaf Seattle Seahawks player Derrick Coleman. In just a single minute, it chronicles his story from a young boy into a current NFL player. It also seems to have inspired two other deaf girls to write letters of support to Coleman. Imagine their surprise when Coleman met them and offered tickets to the Super Bowl!
Now, I know a lot of deaf people. I actually went on Facebook (!) last night, and saw deaf people supporting the Seattle Seahawks just because Coleman was on the team. So his story is inspiring, and clearly has an effect on other deaf people. It will be interesting to see how his career progresses — he's only 23, by the way — and if other deaf players will join him in the NFL.